What are the current trends in Hollywood eyebrows and why should we care?
Over the years, Hollywood celebrities have been setting trends in all aspects of beauty, from hair and makeup to clothes and accessories.
One area where celebrities have always been trendsetters is Hollywood eyebrows.
Throughout the years, there have been many different eyebrow trends that have come, gone, come back again, and gone again.
In our current era, there has been a trend toward fuller, more natural-looking brows.
This is a departure from the very thin, penciled-in brows that were popular in the 1990s and early 2000s.
Now, celebrities like Cara Delevingne and Lily Collins are leading the way with their bold brows.
In addition to Cara Delevingne and Lily Collins, this style is now being sported by stars like Kendall Jenner, Gigi Hadid, and Bella Thorne.
They are not the only game in town though and there are plenty of other celebrities rocking plenty of other styles for you to get inspiration from.
From thin and arched to thick and bold, there is a style for everyone whether you are looking to make a statement or just want to try something new.
There are plenty of styles that look just as good as any current trend and might look better on you depending on your genetics and face type.
There is no one size fits all answer to eyebrows just as there is no one size fits all answer to lip color or foundation.
To give you some ideas though, we've put together this (admittedly somewhat jumbled) list of Hollywood eyebrows trends.

1. Bushy, Full Hollywood Eyebrows Are Back
For those who don't have the time or the patience for perfectly manicured brows—natural, bushy brows are back in style.
For years, women have been plucking, waxing and filling in their eyebrows to achieve the perfect arch.
But now, the "au naturel" look is making a comeback.
Celebrities like Cara Delevingne and Lily Collins are leading the charge with their full, thick brows.
And it's not just Hollywood A-listers who are embracing the trend—ordinary women are letting their brows grow out, too.
Why the sudden shift?
Many experts say it's a backlash against the over-plucked, super-thin brows of the 1990s.
Whatever the reason, natural brows are definitely having a moment.
If you're thinking of trying out this trend for yourself, there are a few things you should keep in mind.
First, start by filling in your brows with a pencil or powder that's one shade darker than your natural hair color.
Then, use a spoolie brush to comb the product through your brows and create a more defined shape.
Finally, set your brows with a clear gel to keep them in place all day long.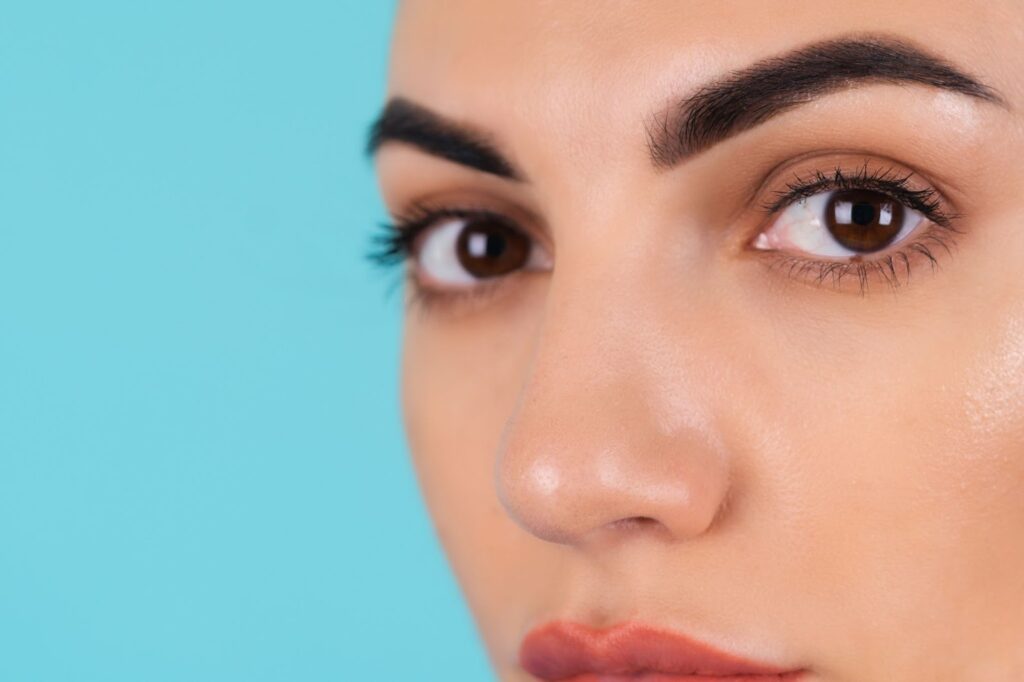 Think Cara Delevingne
Cara Delevingne is no stranger to the fashion world and she is known for her bold and thick eyebrows.
She has graced the cover of Vogue and been the face of major brands like Burberry.
But it's her signature thick eyebrows that have made her a household name.
Some people may think that her eyebrows are too big, but she rocks them with confidence.
Her eyebrows help to define her face and make her stand out from the crowd.
They are also the perfect example of how to make a statement with your eyebrows.
Thick, well-groomed brows can take any look from boring to fierce.
And while Delevingne may be known for her strong brow game, she's not the only one rocking this trend.
More and more women are ditching the tweezers and embracing their natural brows.
However, it's not as easy as it looks.
It takes time and patience to get the perfect Cara Delevingne eyebrow.
But if you're up for the challenge, here's how Cara does it.
Thick Means Full, Not Unkempt
If you're looking for thick, full eyebrows, there are a few things you can do to achieve the look you want.
First, take a good look at your diet.
Are you getting enough vitamins and minerals?
Deficiencies can lead to thinning hair, so make sure you're eating a balanced diet.
Second, consider using an eyebrow serum or growth enhancing serum.
These serums contain nutrients that promote hair growth and help to thicken existing hairs.
Apply the serum once or twice a day, massaging it into your brows for best results.
Finally, use an eyebrow pencil or powder to fill in sparse areas and create the illusion of fuller brows.
Choose a shade that matches your natural brow color for a believable look.
And don't forget that the skin around your eyebrows is just as important as your eyebrows themselves.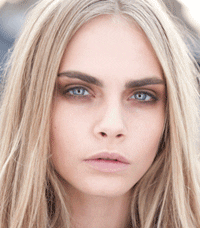 2. Thin And Defined Hollywood Eyebrows: A La Gigi Hadid
Gigi Hadid is one of the most popular models in the world and she is known for her thin and defined eyebrows.
Many women try to achieve this look, but it can be difficult to do.
Here are some tips to help you get Gigi-like eyebrows:
Use an eyebrow pencil or powder to fill in your brows. This will help them look more defined.
Use a brow gel or pomade to brush your brows up and keep them in place.
Use a highlighter on your brow bone to make your eyebrows pop.
Be careful not to overdo it with the makeup – you don't want your eyebrows to look too dark or artificial.
Experiment with different shapes and sizes until you find the perfect look for you.
Gigi Hadid's eyebrows are the talk of the town.
The model has been seen sporting a thin, defined eyebrow that has everyone talking.
Hadid is known for her thick, full brows, but she seems to have taken a more minimalist approach as of late.
The result is a sleek and polished look that we can't get enough of.
Whether you're a fan of Hadid's new look or not, there's no denying that her eyebrows are on point.
If you're looking to recreate the look, here are a few more tips to help you get started.
Definition Is Sharpness
If you're looking for a sharp and defined eyebrow, there are a few things you can do to achieve this look.
First, make sure your brows are well-groomed.
This means plucking any stray hairs and trimming any longer ones.
Second, use an eyebrow pencil or powder to fill in your brows.
This will help create a more defined shape.
Finally, use a clear or tinted brow gel to set your brows in place.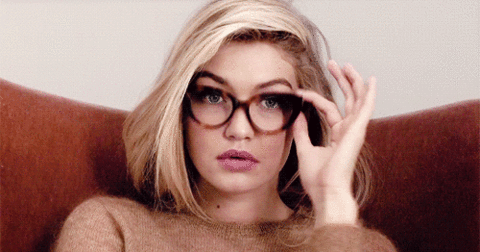 3. High Arches: The More Dramatic, The Better
The more dramatic your high arches, the better!
This is one trend in Hollywood eyebrows that we can get behind.
This trend does away with perfectly manicured and shaped brows and is all about making a statement with your eyebrows.
It's all about embracing your natural assets – and that includes your high arches.
Whether you go for a bolder, darker brow or a lighter, more natural look, the key is to make sure your high arches are front and center.
Don't worry if you don't have the genetics for this though.
Like we said, there are plenty of different styles out there for plenty of different genetics and face types.
4. Natural and soft
There are many reasons why you might want to choose natural and soft eyebrows.
For one, they can be much easier to take care of than other types of eyebrows.
Additionally, they can give you a more natural look, which can be important if you're trying to avoid looking too made-up.
Finally, soft eyebrows can be more flattering than other types of eyebrows, since they tend to accentuate your eyes more.

5. Bold And Daring
In a world where we are constantly told to blend in, it can be hard to stand out even with Hollywood eyebrows.
A woman's eyebrows are one of the most important features on her face.
They can make or break a look.
That's why it's so important to find the right eyebrow shape for your face.
There are a few things to keep in mind when choosing the right eyebrow shape.
First, take into account the shape of your face.
If you have a round face, you'll want to go for a more rectangular shape.
If you have an oval face, you can go for any shape.
Second, think about what kind of look you're going for.
Are you going for a natural look or a more dramatic look?
Third, consider your hair color as you want to match it with your makeup and the rest of your look.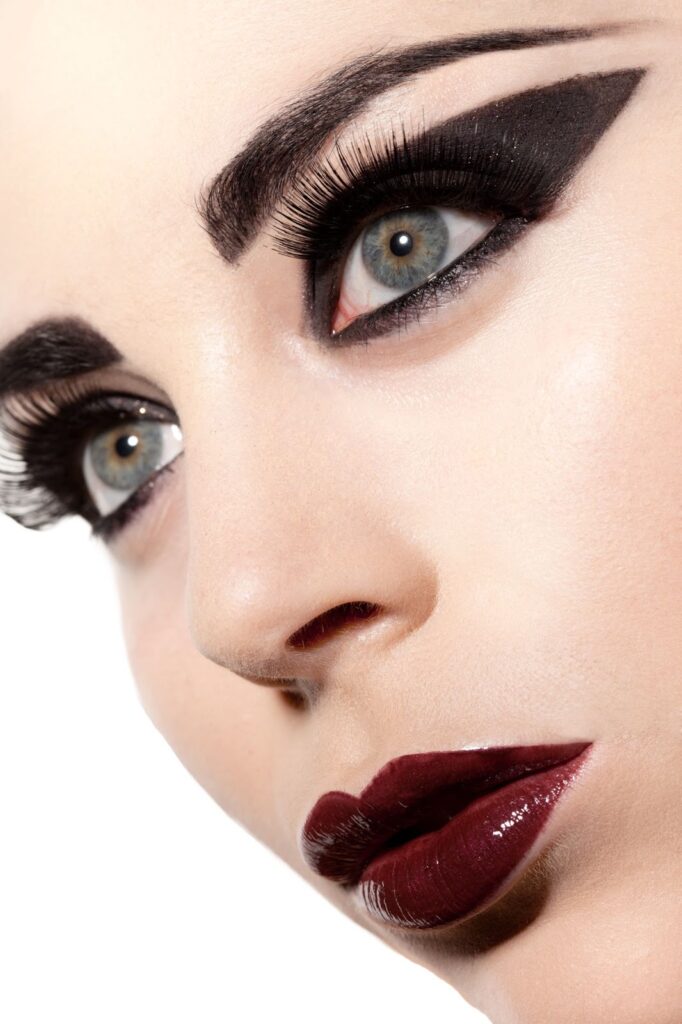 Which Trend Is Your Favorite?
Hollywood eyebrow trends are constantly changing.
From thin to thick, natural to arched, there is always a new style to try.
And remember that trends, like history, do tend to be cyclical – circling back around and repeating themselves after so many years or generations.
This is especially the case for Hollywood eyebrows and really anything that comes out of Hollywood.
Whether you follow the trends or not, remember that the most important thing is to feel confident and comfortable with your own eyebrows.
Just as there are different styles for everything else depending on your own personal genetics and the look that you're going for, you have plenty of options when it comes to your eyebrows but the best option is the one that fits best with everything that you're already working with.