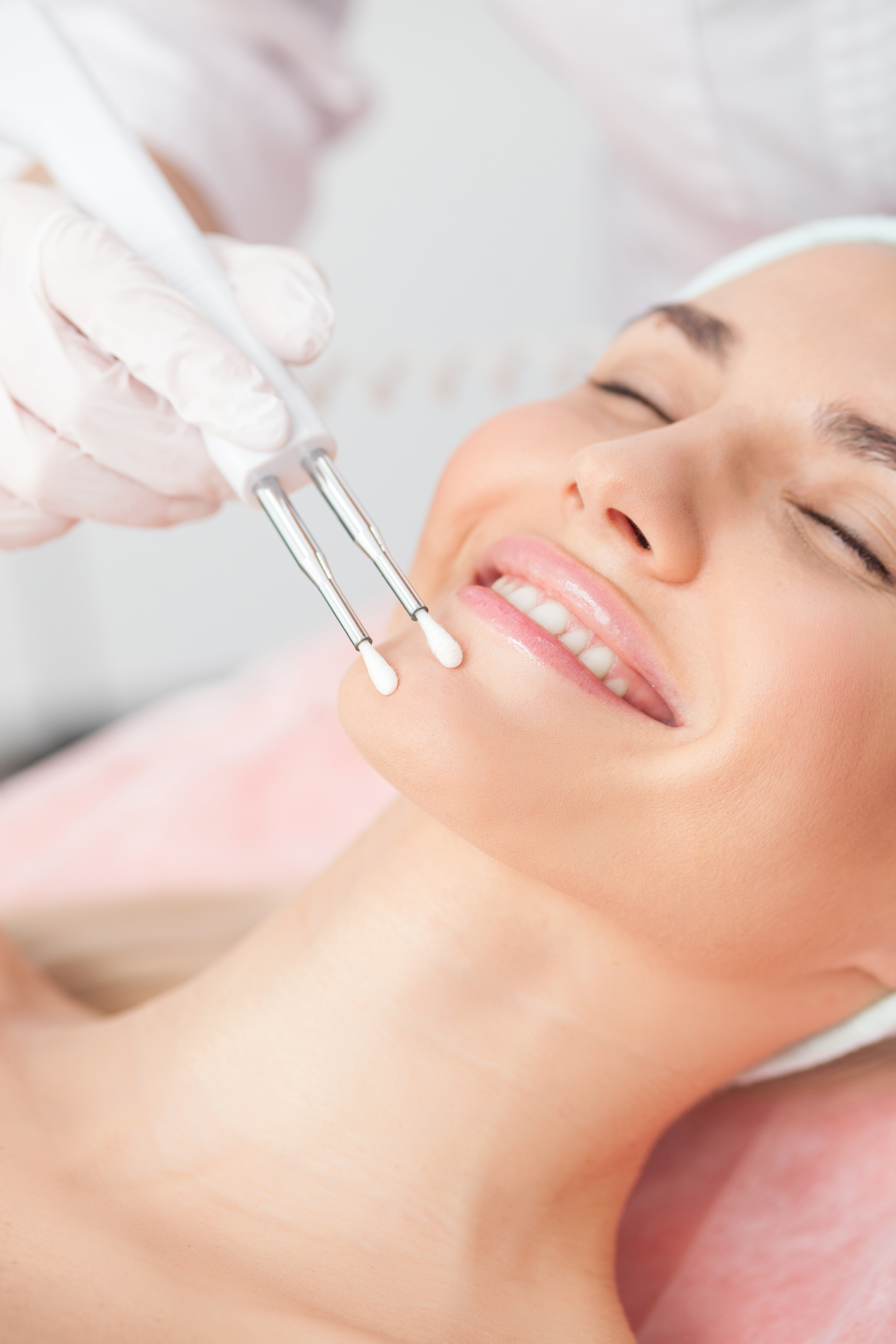 What is Microcurrent?
A microcurrent facial is often referred to as a "natural" facelift. "This safe and painless facial helps erase fine lines and wrinkles, while firming your skin and defining your features. It improves muscle tone, reduces puffiness, increases cellular activity, and tightens pores. The overall result is a healthier and younger looking skin, no matter your age.
A Microcurrent facial emits extremely low-voltage electrical currents which mirror your own body's electrical currents, on a cellular level to repair damaged skin and stimulate collagen and elastin production. The intensity is so slight that it would take one million Microcurrent machines to light a 40-watt light bulb. This treatment is often referred to as "facial toning" because it's like a workout for your face, whereby skin cells are broken down and then grow back stronger, the same way your muscles do after lifting weights. "It works simultaneously to repair a product collagen in the dermis, the deepest layer of your skin, while gently erasing signs of aging in the epidermis, the top layer of your skin. According to studies, a Microcurrent facial can increase collagen production up to 14%, elastin increases 48% and blood circulation goes up 38%,"
What facial has Microcurrent in it?
The Firm and Lift facial: Firm and lift is not just for the gym but also for your face. Give your skin a much needed tune up it deserves…. Read more about our Firm and Lift Facial here
What is it like to get a Microcurrent facial?
The Microcurrent facial uses two hand held prongs that deliver precise dosages of energy to the skin. As the esthetician methodically moves the prongs around your face, you may feel a slight tingling sensation, but most say it's surprisingly relaxing. Of course you can expect all the other pleasures of a classic facial incorporated into the Microcurrent facial, such as cleansing, exfoliating, moisturizing and facial massage.
Who is Microcurrent facial good for?
A microcurrent facial is ideal for anyone who wants to improve the appearance of their skin, whether they are more focused on an anti-aging or preventative treatment because it covers all the bases. It is safe and effective on all skin types and skin colors.
Pregnant women and people with any kind of heart condition should avoid this treatment. As always, discuss any allergies or skin sensitivities with your cosmetic doctor or esthetician before starting a treatment.
How often should you do Microcurrent treatments?
The lifting and strengthening action have an accumulative effect on the face with each systematic series of treatments, increasing the holding action of the muscles. Through repeated sessions, facial muscles will hold their tone. Just like the stomach muscles will "re-tone" after repeated sessions of sit-ups. During the initial program, we recommend one to two visits a week with the total number depending on the individual needs. A typical course of treatment will range from six to twelve sessions. And after that a visit once a month is usually all that is required to maintain good facial muscle tone and youthful appearance.