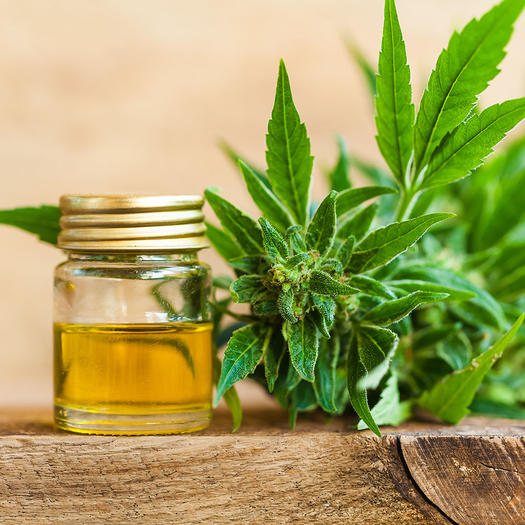 What is CBD?
CBD is one of many compounds, known as cannabinoids, that are found in the cannabis plant. Researchers have been looking at the potential therapeutic uses of CBD. This quality makes CBD an appealing option for those who are looking for relief from pain and other symptoms without the mind-altering effects of THC or certain pharmaceutical drugs. It's gaining momentum in the health and wellness world, with some scientific studies confirming it may help treat a variety of ailments like chronic pain and anxiety. Unlike THC, CBD is not psychoactive. This means that it does not change the state of mind of the person who uses it. However, it does appear to produce significant changes in the body.
What are they different ways to use CBD?
CBD Oil: CBD oil is made by extracting CBD from the cannabis plant, then diluting it with a carrier oil like coconut or hemp seed oil. CBD oil can be mixed into different food items such as smoothies, or it can be baked into edibles.
CBD Tictures: Tinctures are alcohol or vegetable glycerin-based cannabis extracts that tend to be less concentrated than oil. Tinctures are normally found in dropper bottles and come in many different concentrations of CBD to THC. Tinctures can be made at home or purchased. A tincture can be taken through a dropper directly into the mouth or mixed into food or drink. Much like oil, tinctures can be a very discreet method of administration for cannabis, making it a good option for patients who need doses throughout the day when they may be in a more public setting than their homes.
CBD Topical Products:Topical products can be applied directly to the skin. CBD topicals can provide anti-inflammatory and pain-relieving properties. Topical products are non-psychoactive, no matter their concentration of THC or CBD. CBD topicals can aid in reducing inflammation, which can particularly help people who suffer from conditions such as arthritic joint pain or muscle aches.
CBD Sublingual Spray: Sublingual sprays are concentrated cannabis tinctures that are meant to be used by being sprayed under the tongue. Sublingual sprays can be discreet and allow for a patient to have a choice of different CBD to THC ratios depending on what symptoms they're trying to target or the time of day they're administering their medication.
What are the benefits of CBD?
Can Relieve Pain: CBD, especially in combination with THC, may be effective in reducing pain associated with diseases like multiple sclerosis and rheumatoid arthritis.
Could Reduce Anxiety and Depression: Using CBD has been shown to reduce anxiety and depression in both human and animal studies.
Can Alleviate Cancer-Related Symptoms: CBD may help reduce symptoms related to cancer and side effects related to cancer treatment, like nausea, vomiting and pain. Those treated with an extract containing both compounds experienced a significant reduction in pain compared to those who received only THC extract. CBD may also help reduce chemotherapy-induced nausea and vomiting, which are among the most common chemotherapy-related side effects for those with cancer.
May Reduce Acne: Based on recent scientific studies, CBD oil may help treat acne due to its anti-inflammatory properties and ability to reduce sebum production. CBD may have beneficial effects on acne due to its anti-inflammatory qualities.
Might Have Neuroprotective Properties: Researchers believe that CBD's ability to act on the endocannabinoid system and other brain signaling systems may provide benefits for those with neurological disorders. One of the most studied uses for CBD is in treating neurological disorders like epilepsy and multiple sclerosis. Though research in this area is still relatively new, several studies have shown promising results. Sativex, an oral spray consisting of CBD and THC, has been proven to be a safe and effective way to reduce muscle spasticity in people with multiple sclerosis.Though research is limited at this time, CBD has been shown to effectively treat symptoms related to epilepsy and Parkinson's disease. CBD was also shown to reduce the progression of Alzheimer's disease.
CBD for Pets: CBD products are absolutely safe for your pets as they are non-toxic and offers a relaxing stimulant and pain-relief effects. CBD for pets helps with pain relief, anticonvulsant, anti-inflammatory, stress reliever, antiemetic, anticancer effects, and lastly promotes homeostasis.