Make yours a happy Easter! From decorating beautiful spring tables to kid's Easter bonnets, you can get creative with this fun and easy DIY carrot sugar scrub. This cute sugar scrub is a perfect gift to place on the Easter table for family or as a gift for those Easter baskets.
Now, let's see how to make them!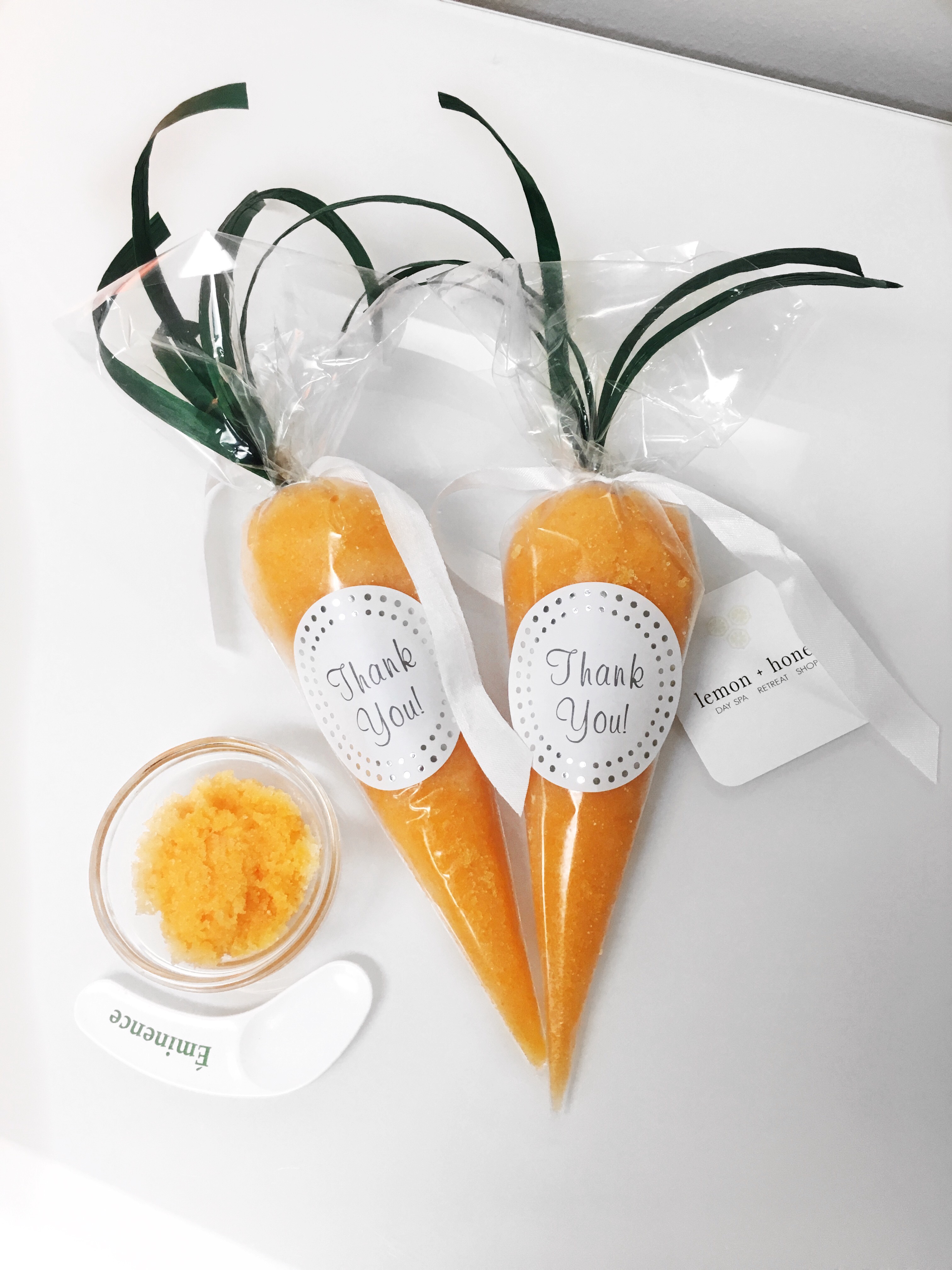 Supplies needed: Wilton Cello Bags ,Green Raffia, White Ribbon 1 Cup Sugar, 1/4 Coconut Oil, Orange Icing Color, Essential Oils, and Scissors
In a bowl, mix the 1/4 cup of coconut oil and the 1 cup of sugar together then add the food coloring a little at a time until you are happy with the color. Add several drops of the essential oil and mix again. I used eight drops of essential oil, but more or less drops to scent the sugar scrub to your liking. You can add more oil if you like your sugar scrub less textured. Keep in mind some citrus scents may break down the plastic bags.
Cut several strands of the raffia to use for the stem. I used the natural bends in the raffia to determine the length. Scoop in have of the sugar scrub into the bag then insert the raffia into the center of the scrub. Bunch together and tie with a pretty ribbon.
There you go! Now you have cute little gifts to hand out to friends or family!