With our Essential European Facial Treatments, you'll find our go-to treatment for first-timers or busy bees looking to freshen up their glow in between treatments. No matter how long your facial treatment lasts, everyone leaves Lemon + Honey with their spirits feeling lighter and their skin brighter. This treatment is scheduled out for 30-45 minutes.  Choose between a glycolic or enzyme peel application (30-Minutes) Or a 15-Minute Facial Massage (45-Minutes) This treatment includes Steam, Scrub, Serum and Moisturizer.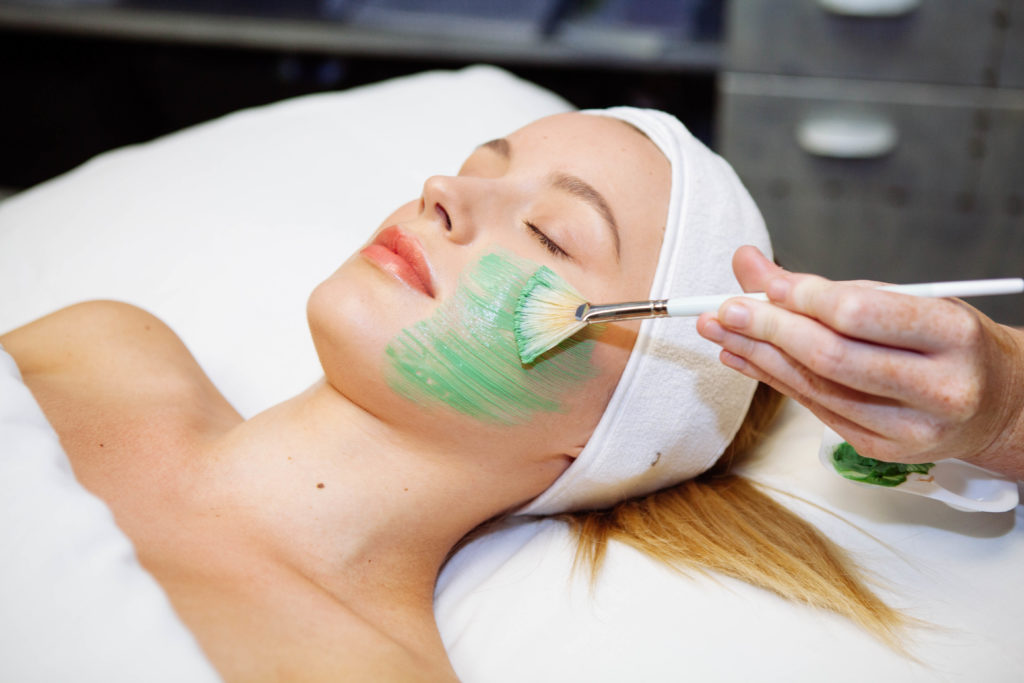 Settle in for a quintessential Lemon + Honey Day Spa experience that was voted the Best Facial in Orange County. In our menu of Deluxe Facial Treatments, you'll find our Deluxe Facial includes a cleanse, steam, extractions, and targeted treatment to aid your primary skin concern, as well as our signature hot stone facial, neck and shoulder massage. Let your esthetician know if you would like to target: Age Prevention, Dehydration, or oily skin concerns. Don't see a concern to match your needs? See our More advanced Ultimate Facial and Oxygen + Facial options.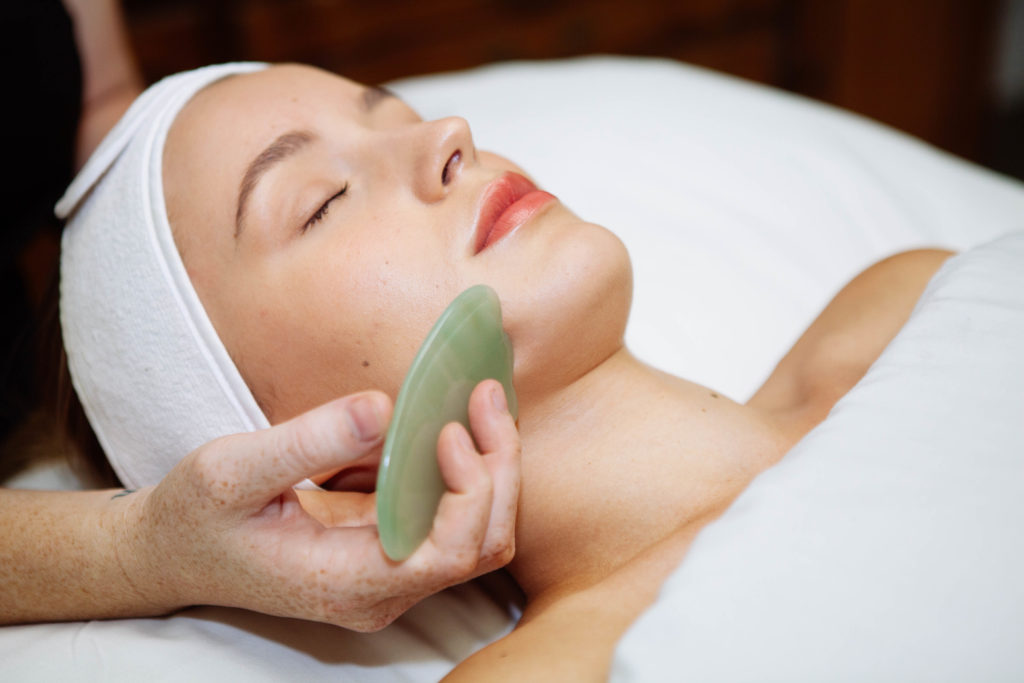 Bump up the buzz of your Lemon + Honey Facial Treatment with one of our Ultimate Facials to achieve common skincare goals such as anti-aging, congestion, acne, calming, firming, reduction of pigmentation, brightening, fine lines and boosting collagen and elasticity. By blending our signature services with cutting-edge skincare technology to deliver immediate and lasting results for multiple skin concerns. You will discover that your esthetician can target multiple concerns and create a custom facial perfect for you!
This treatment includes 1 modality, cleanse, skin analysis, steam, extractions, advanced resurfacing, signature facial, Shoulder and arm massage. This treatment also includes customized blending of targeted treatments, serum and finished off with a hand selected hydration system.
Every Ultimate Facial Treatment includes a peel, extractions, our signature hot stone face and neck massage as well as the technology that will best address and target your personal skin needs.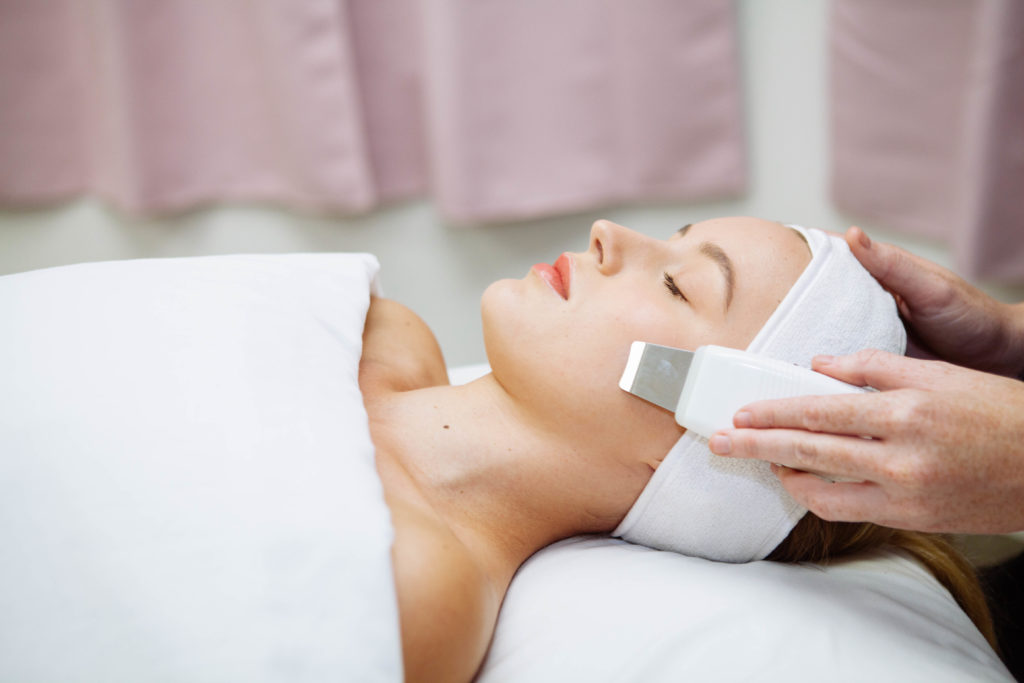 Breathe life back into your skin with our oxygen treatments, which incorporate to revitalizing power of oxygen as well as an infusion of vitamins and nutrients to supercharge your skin's healing from the inside out. 
Every Oxygen Facial Treatment includes an advanced resurfacing peel, extractions, our signature Lemon + Honey hot stone face and neck massage as well as the oxygen delivery method that will best address and target your personal skincare goals and needs.
Choose from 2-3 skin concerns along with 2 modalities: Such as ultrasonic exfoliation, microcurrent, oxygen therapy, hyfrequency, guasha facial lifting massage, facial cupping, organic products, led light therapy or galvanic iontophoresis.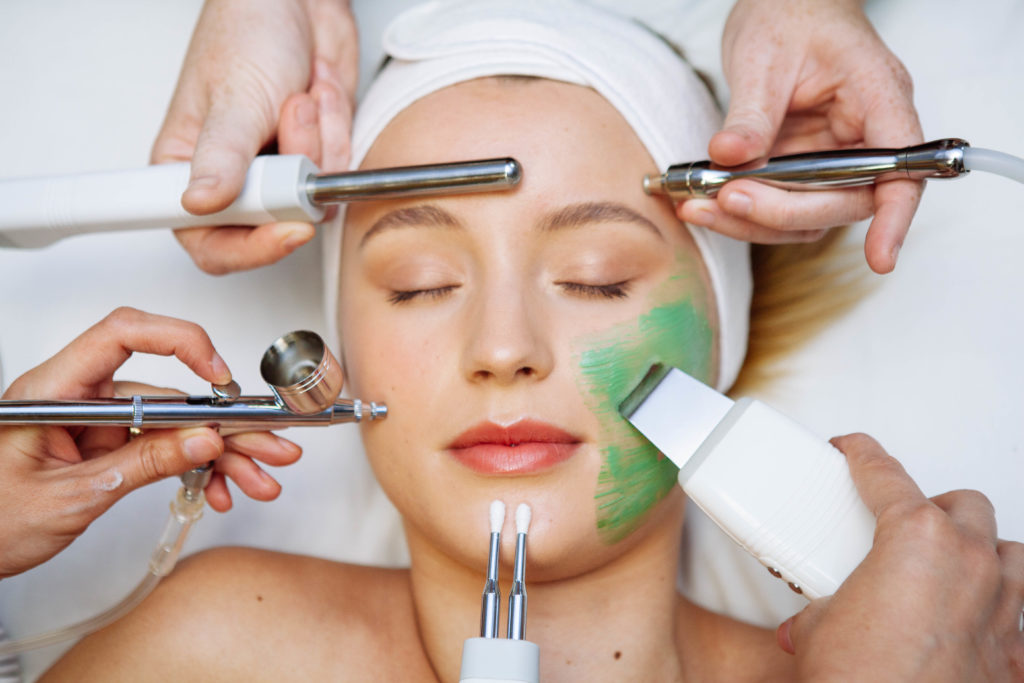 Facial Treatment Enhancements
You can never have too much of a good thing when it comes to Lemon + Honey Facial Treatments. Add little extra buzz to any one of our Facial Treatments with the following enhancements to help you relax, revitalize and target additional skin concerns.
Advanced Exfoliation Enhancement - $30
20% Salicylic Peel
30% Pumpkin Peel
40% Glycolic with Stem Cells
Blueberry Detox Peel
Epicuren Hot Peel
Personalized Enhancements - $20+
Collagen Mask
Neck and Decollate Treatment
Hand Brightening Peel
Hand and Foot Hydrating Treatment LED Light Therapy
Microcurrent Eye Lift
Collagen Eye Treatments
Guasha Eye Treatment
Hydrating Eye Treatment
Guasha Facial Massage
Facial Cupping
Galvanic Iontophoresis
Revitalizing Hot Oil Scalp Treatment - $65
Melt away stress, reinvigorate the scalp, and renew your hair's lustrous shine with our nourishing blend of oils containing zesty lime, tangerine, pink grapefruit, and lemon to awaken the senses, followed by a relaxing scalp massage.