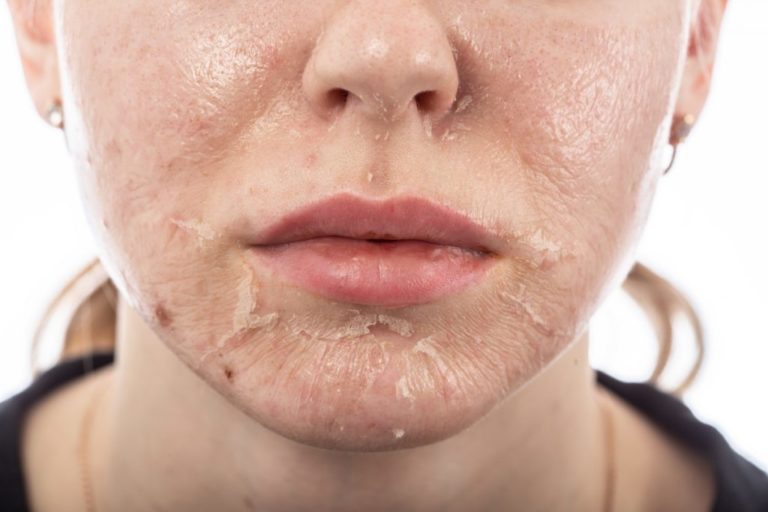 Now that we have entered the fall season, it's the perfect time for a peel. A chemical peel is a great way to erase summer damaged skin, freshen up dull skin, lose a layer of dead skin, and just look overall fresh! 
Chemical peels can be scary and intimidating, but we are here to tell you that it doesn't have to be. You want to make sure that you see an experienced esthetician who puts you at ease, knows your skin, and understands the best treatments.
To learn how to prepare yourself for a chemical peel properly and what to expect during and after the treatment, we gathered some tips from our L+H esthetician's.
How To Prepare For A Chemical Peel
Have a skin consultation with your therapist, so they can assess your skin and recommend a peel that is most suitable for your skin type
Discontinue use of at-home exfoliants a few days prior to your peel treatment
Take into consideration any anti-acne or anti-aging prescriptions, if you are taking any. It can affect the way your skin reacts to a chemical peel 
What to Expect During Your Appointment
A double cleanse will be done to remove any impurities or make-up
Skin preparation solutions will be applied onto your face to strip the acid mantle
The peel solution will be applied and once it begins drying, you may feel a slight burning or tingling sensation (totally normal). The intensity of burning or tingling will vary based on the type of chemical peel
The last step will be applying after-peel products onto your skin to allow healthy skin regeneration and accelerate the peeling process. The entire in-office process typically takes only about 30-min
 What to Expect After a Chemical Peel
 Your skin will peel for about 3-10 days. Peeling typically starts on the 3rd day. During the peeling process, you might experience dryness, tightening of the skin, and flaking. Do not peel the flaking skin or rub, in attempt to speed up the peeling process
Make sure to use any post-care products that your esthetician recommends (we recommend the Post Treatment Balm). This will help with the healing process. Do not use harsh cleansers, scrubs, or any non-recommended products
At all costs, avoid the heat and sun! Exposure can cause post-inflammatory pigmentation