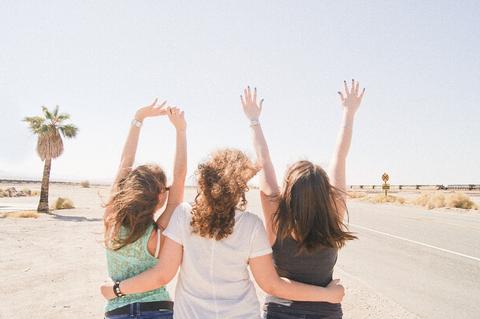 The Coachella Valley Music and Arts Festival countdown has officially begun! We have compiled a list of few essentials that we feel will be necessary in surviving that Indio heat.
SPF LIP BALM
Your lips are a precious commodity. They draw attention to the face, especially while having a conversation. And just as the sun has the super strength to dry and fry your skin, it will cruelly turn your lips to a cracked, peeling, painful mess.
Protect your lips from drying out with the Epicuren Anti-Aging Lip Balm SPF 15.
SPF BB CREAM OR SPF CC CREAM
Whichever your skin prefers, BB (beauty balm) or CC (color correcting) cream, both options offer products that contain SPF. Lighter than your regular foundation, either BB or CC cream will provide minimal to medium coverage while protecting your skin from the sun's harmful rays. One of our favorites is Dermaquest SheerZinc SPF30. It will provide protection from the sun while giving you medium coverage.
SPF MOISTURIZER
Don't skimp on the level of protection you apply to your face every day before embarking on hours worth of sun. While you're out frolicking on the Coachella grounds, throwing back drinks with friends or enjoying yourself at the off-site parties, you know you're not going to be pulling out your sunscreen to re-apply – so take care of it first thing in the day.
Rely on sunscreen first and foremost and before you apply the aforementioned SPF BB or CC cream, use a product like Eminence Organics Tropical Vanilla Day Cream SPF 32.
WATERPROOF MASCARA
While you're swimming in the heat and the pool, you want your makeup to last, not run. You'll be busy socializing during the day, and the last thing you want is to be walking around looking like a zombie because you're exhausted and have raccoon eyes.
Grab a waterproof mascara that has the whole package — volumizing, lengthening and non-flaking or -rubbing — and will get the job done.
CLEANSING WIPES
Perfect for overnight trips or on-the-go moments, the Eminence Organics Rice Milk 3 in 1 Cleansing Water and Calm Skin Chamomile Exfoliating Peel will come in handy during those desert sandstorms and sweaty dance sessions! Handy cleansing pads will keep you feeling fresh, no matter what time of day.
If you're looking for a last minute appointment or need to replenish your beauty supplies before Coachella begins,
reach out
! We're happy to help you get festival ready!